Richard Kathmann, the peripatetic, always come home. Home to the family farm and the woods in the western Catskills. From Brooklyn, Chicago, New Mexico, Oklahoma, Medellin, Colombia, Georgia, New Hampshire and Maine.
From street theater to Tamarind's litho workshop, large scale drawings and intimate paintings, Richard's marks are like musical notation; nature's song, observed, abstracted, embraced and very personal. If you can imagine Lois Dodd on one shoulder and Jake Berthot on the other. Richard seems from the East, a green sage, an angel perhaps.
Richard Kirk Mills, "Vision Quest Seven," Green Kill, Kingston, August 2017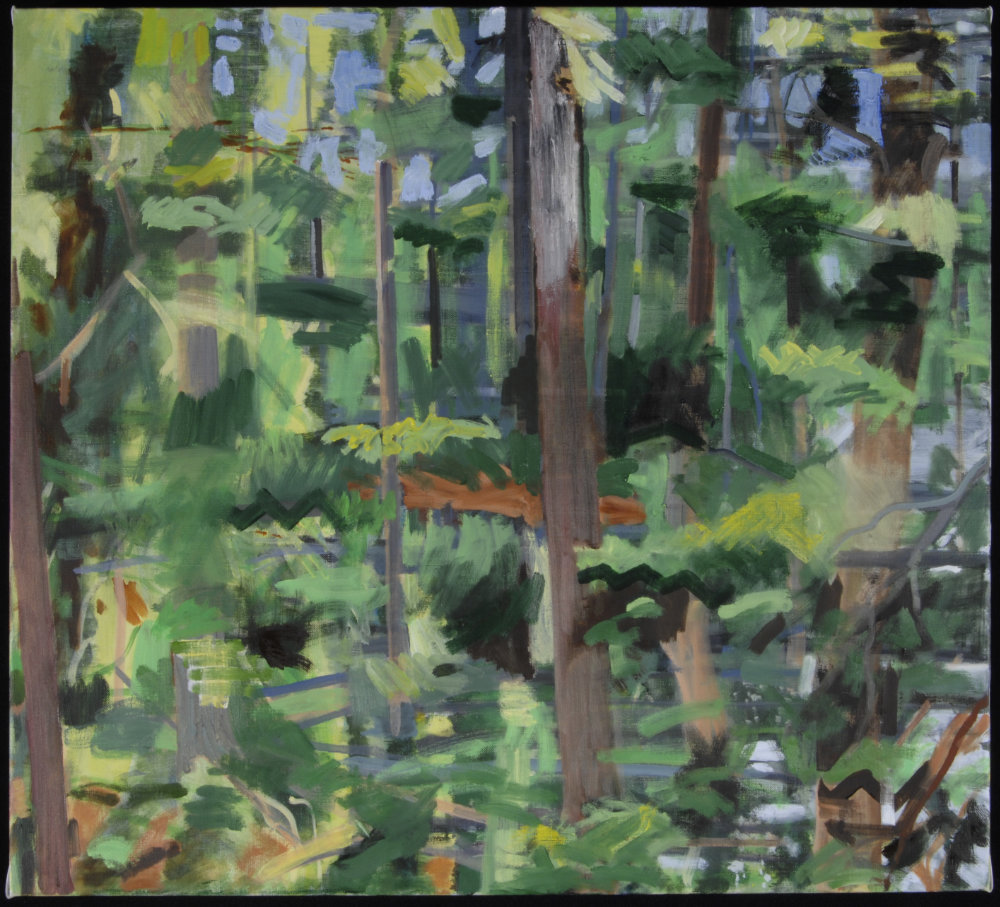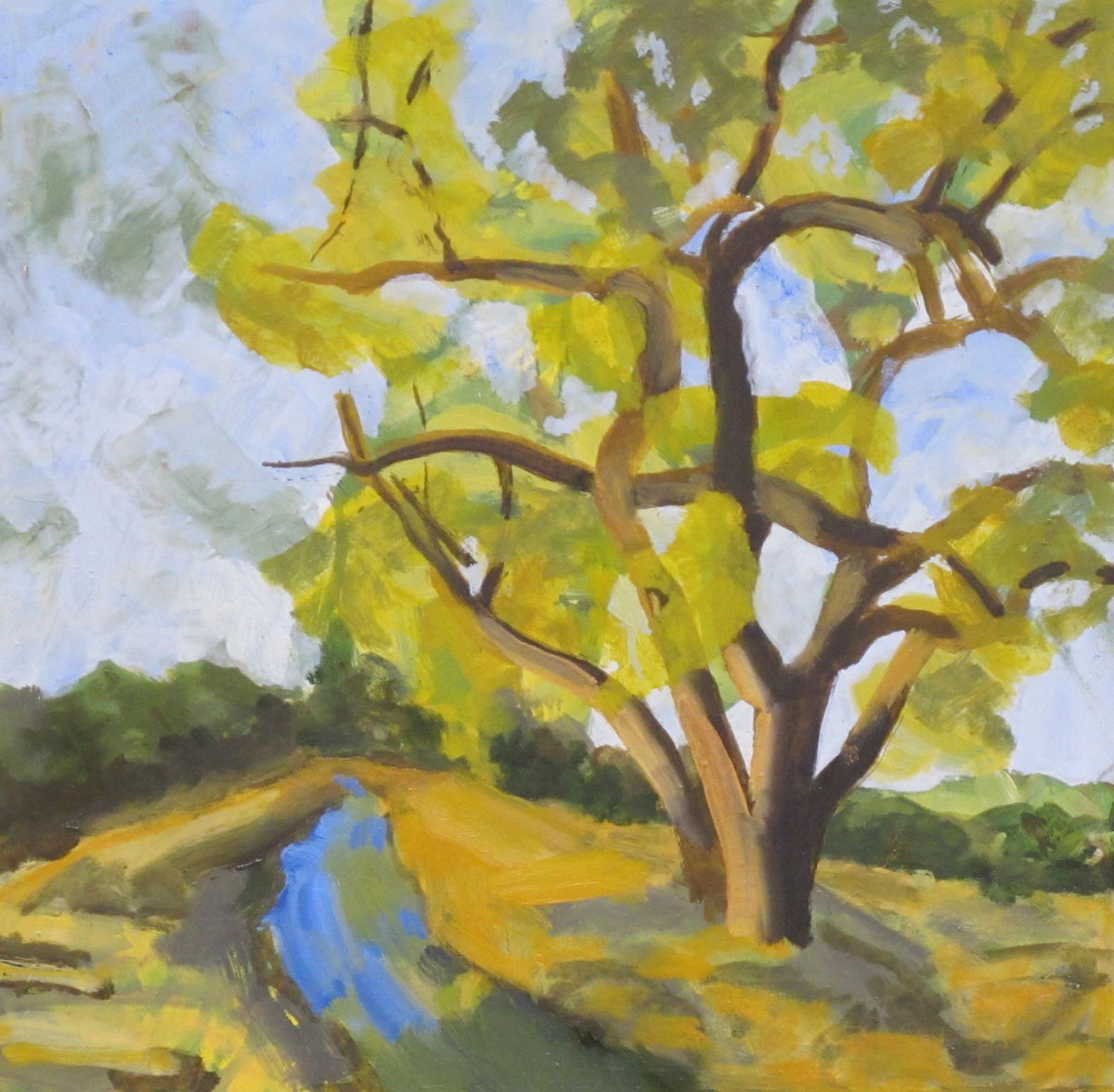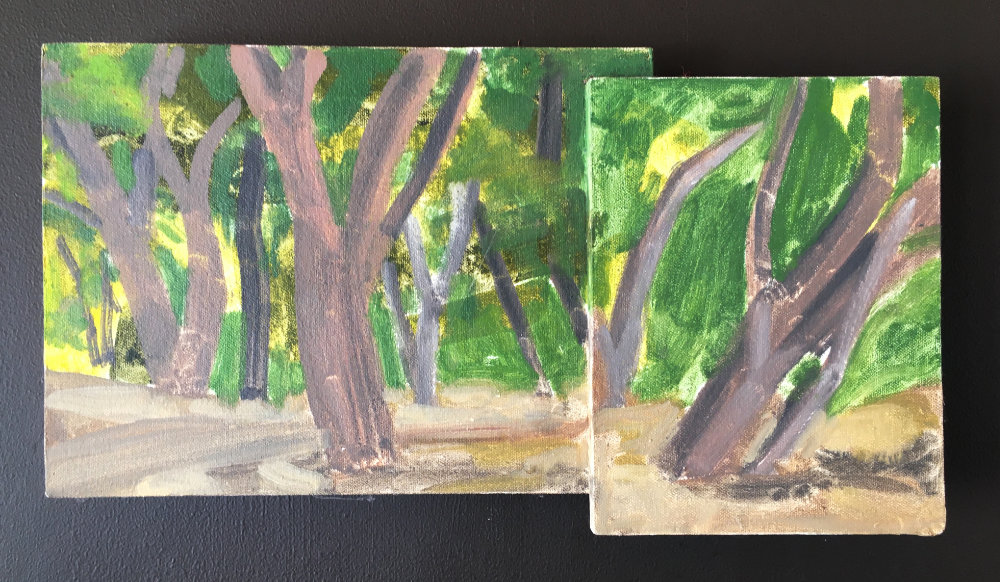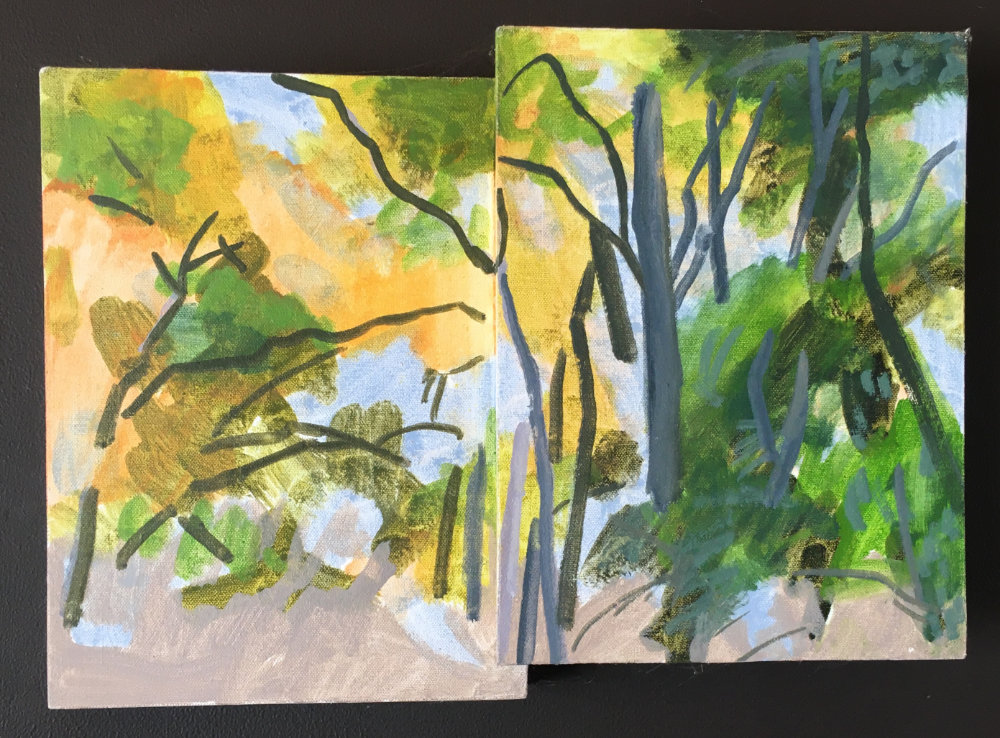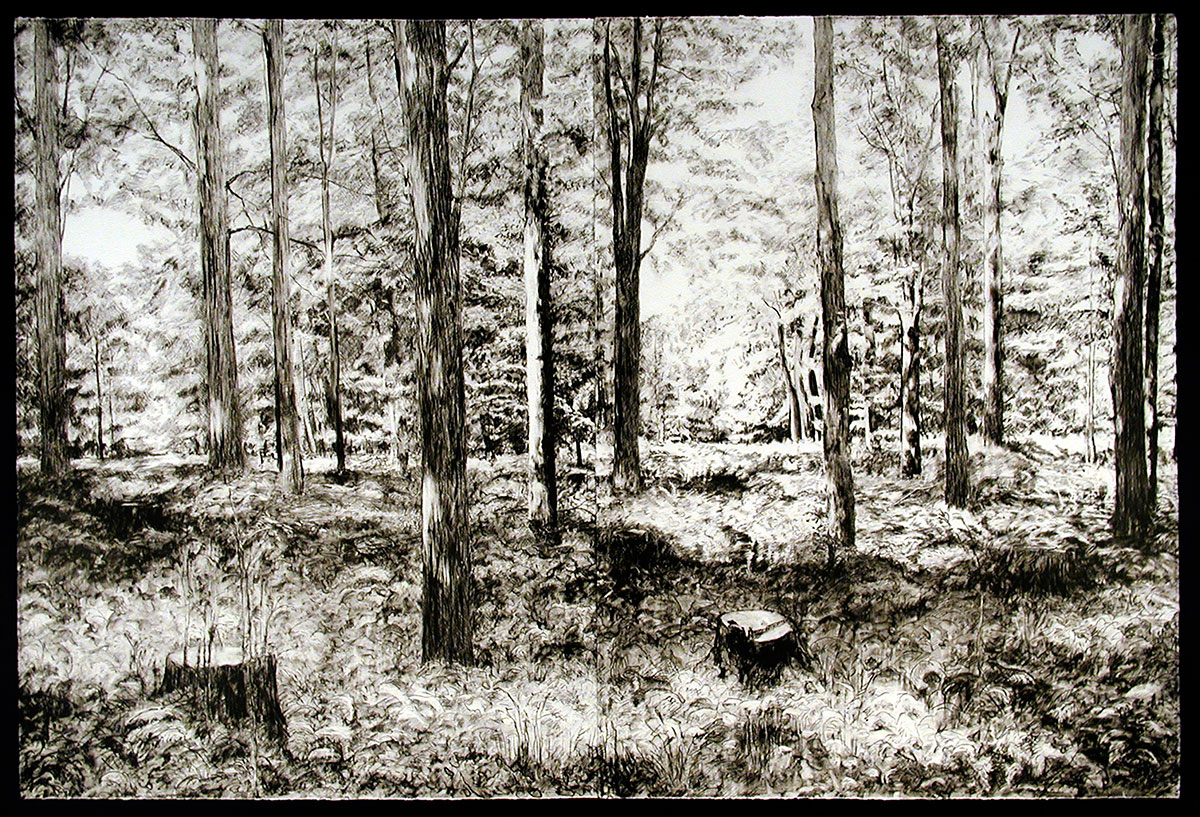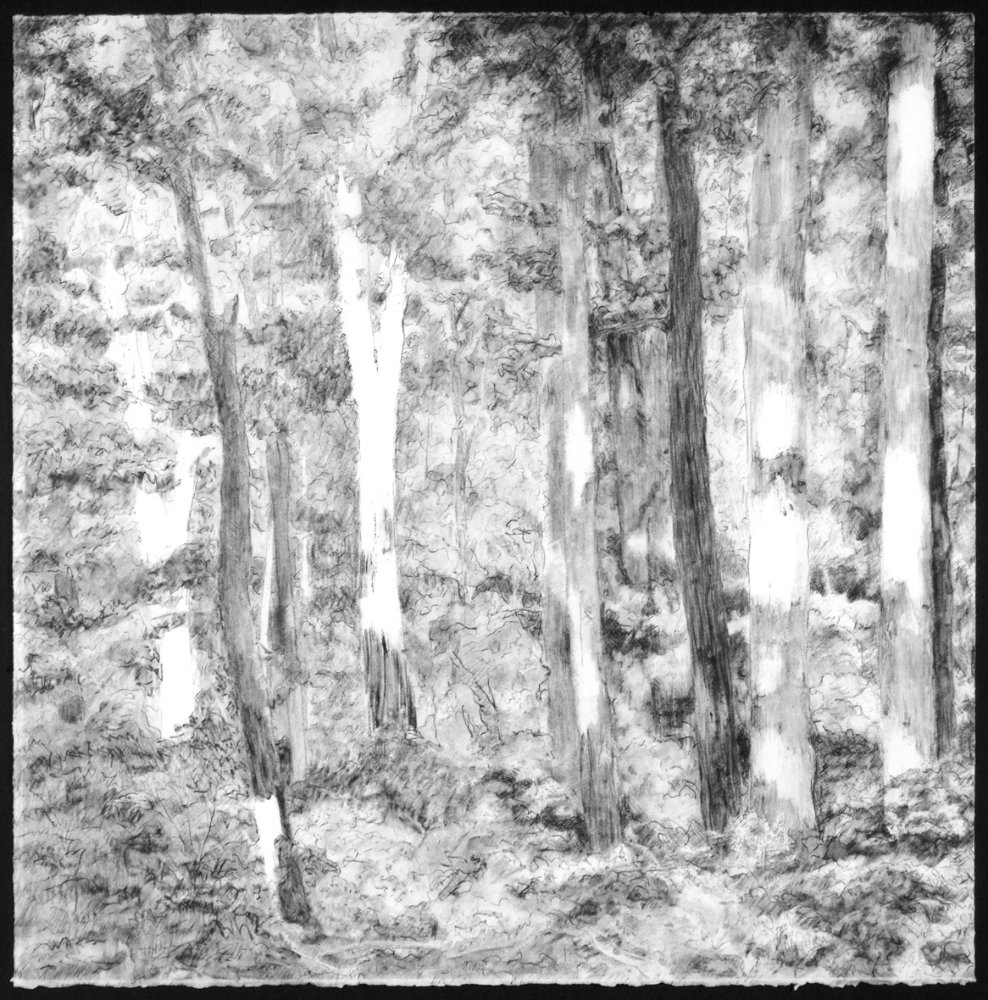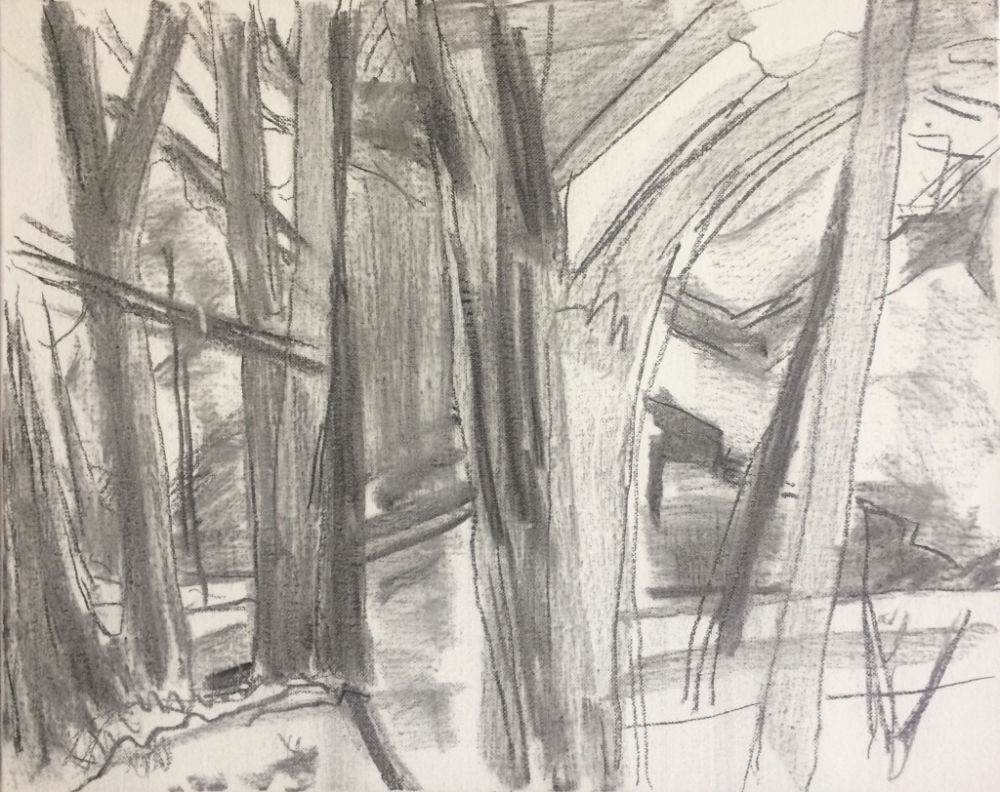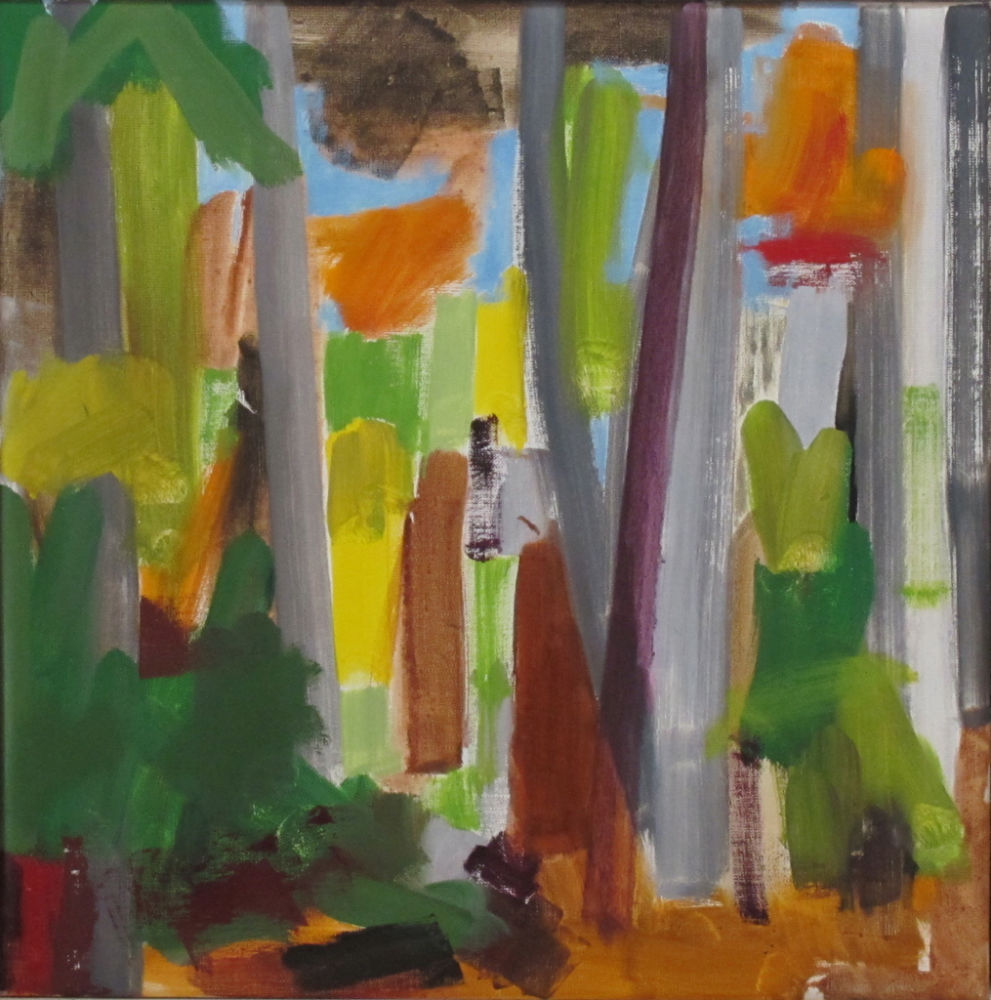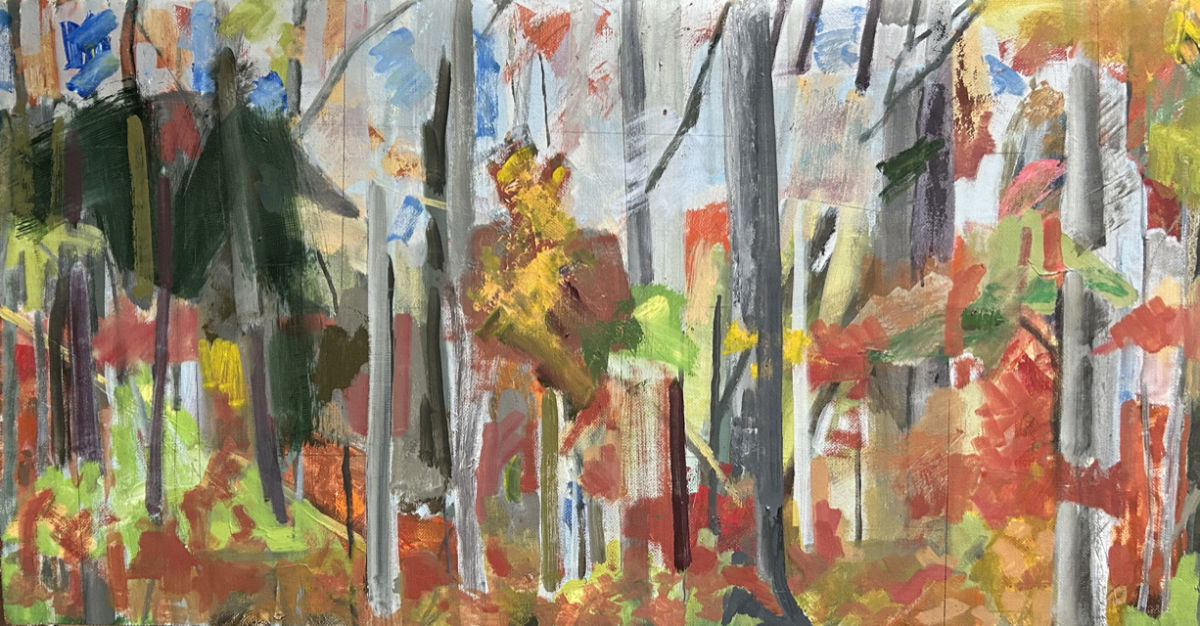 Contact Richard Kathmann: richardkathmann@yahoo.com or call 607.278.6719 (h) or 607.376.4570 (c).
Ask about portraits of your forest.